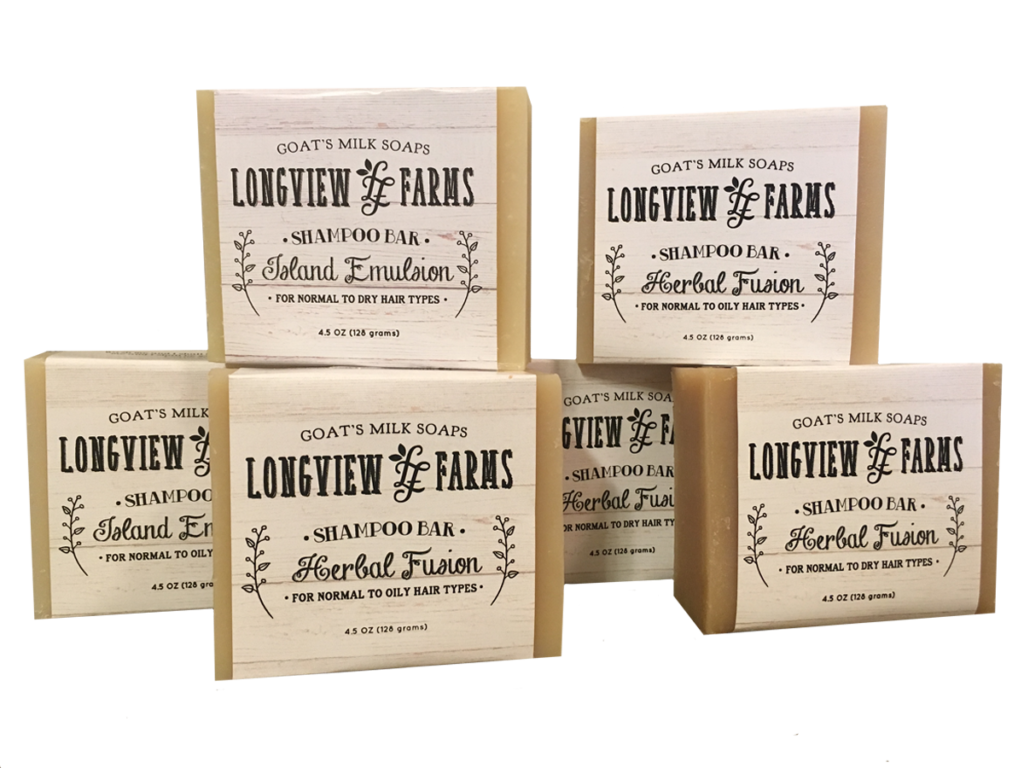 A bar of shampoo?  Why, sure!  It's long lasting.  There's no plastic to throw away when you're through.  There's no need for chemical preservatives or additives.
Did you know that some of the shampoo you wash you hair with finds its way into your eyes?
Did you know that much of the shampoo on the market contains ammonia which is very harmful to your eyes?
Try out our natural shampoo bars which do not contain any damaging ingredients and thoroughly clean and nourish your hair and scalp!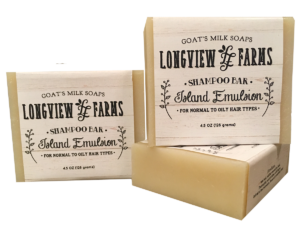 Each bar is a luxurious blend of nutritious oils designed to produce a clean healthy scalp and hair with a beautiful sheen! Contains no sodium lauryl/laureth sulfates, aluminum, ammonia, and no ingredient you can't pronounce! Our coconut oil blend makes a superb lather that foams incredibly.  Our bars are loaded with soft herbal essential oils, and enriched with Jojoba, Apricot Kernel, & Sweet Almond oils, Avocado & Shea butters and Aloe Vera–your hair will thank us!
We are thrilled with our shampoo bars and know you'll be, too!
| | |
| --- | --- |
| | I purchased the Herbal Fusion Shampoo Bar. I had cancer 20 years ago. Lost most of my hair due to stress and illness. ( did not have chemo). My scalp was visible through the hair. Became flat and lifeless. Previously had long dark naturally curly hair. For years my hair has been lifeless dry and ugly. I purchased this bar with my Azure order. The first hair washing I noticed my scalp rash was gone and I had some curls. The second my hair felt healthy curly and no scalp rash. I can't believe the difference I can let my hair grow again! Thank you! You gave me back my hair. After trying hundreds of products I found it! Yay!                   ~Vicki                                       |
Attention wholesale customers!  We have wholesale pricing available.  Please contact us at:[email protected] for ordering details.  Thank you