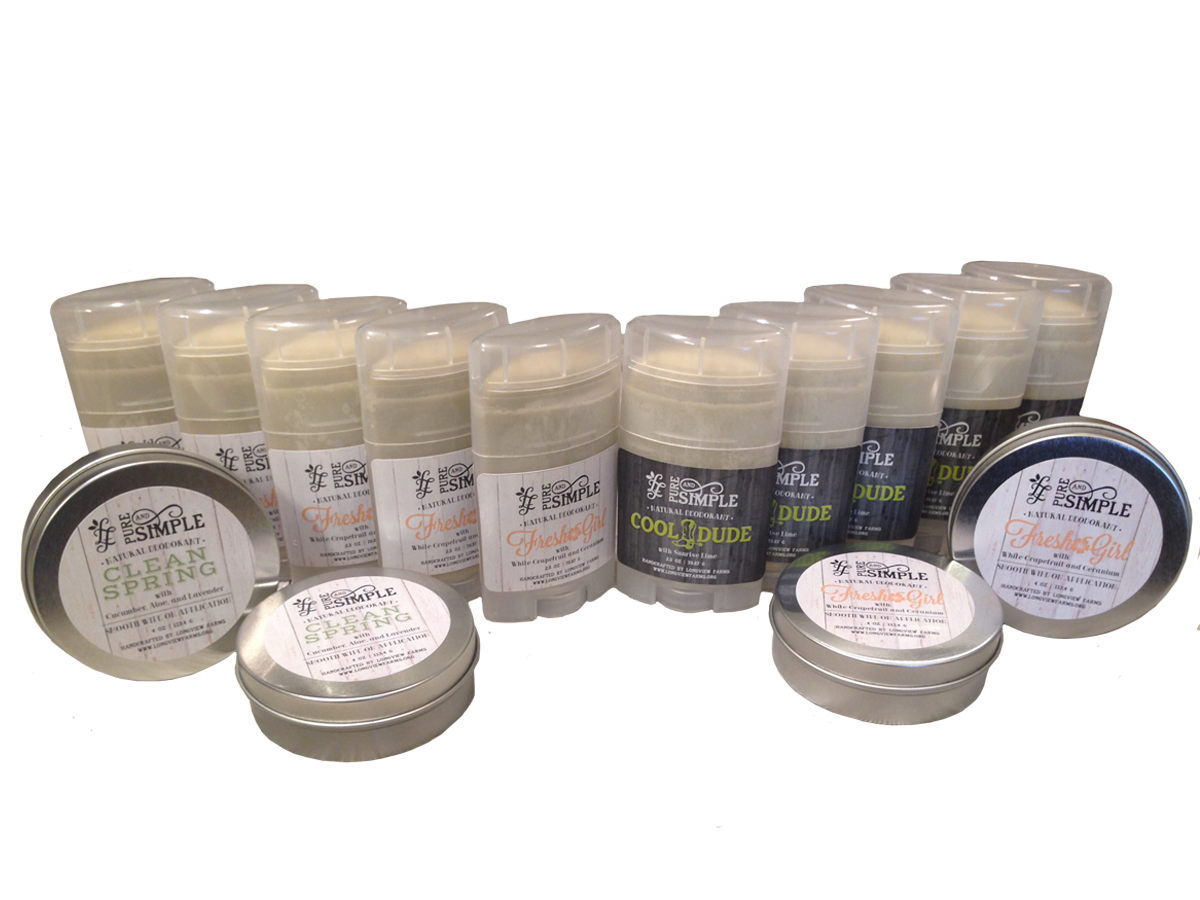 It's FINALLY here!! -An uncompromised and effective natural deodorant.  Trying to avoid all the junk in the commercial deodorants but less than impressed with the natural options?  For years we've tried and tested multitudes of recipes and products out there but nothing was fully satisfactory. ..unless you enjoy smelling like thyme or rosemary!
After lots of testing and improving, our Pure and Simple healthy deodorant was created.  We know you'll appreciate the bacteria-fighting, odor-killing, natural ingredients for balanced PH, so you can stay fresh all day long!
Try out the Girl's or the Guy's version –or both!  Stay healthy.  Stay fresh.
NOW available in our flat tin style!  Almost double the volume for only a fraction of the cost.
Please click an image below for more details or to purchase: