Stronger sun protection formula!!  Our top selling product.  Our current record is 50 Raspberry Zinc Sunscreens sold in 1 day!!
This very popular healthy sun lotion is formulated with skin repairing ingredients! Gentle yet steady protection, and moderately waterproof. ( approx. 25 SPF ) The cream rubs in clear and smooth.  Reapplication will be necessary in very hot conditions or around water reflection.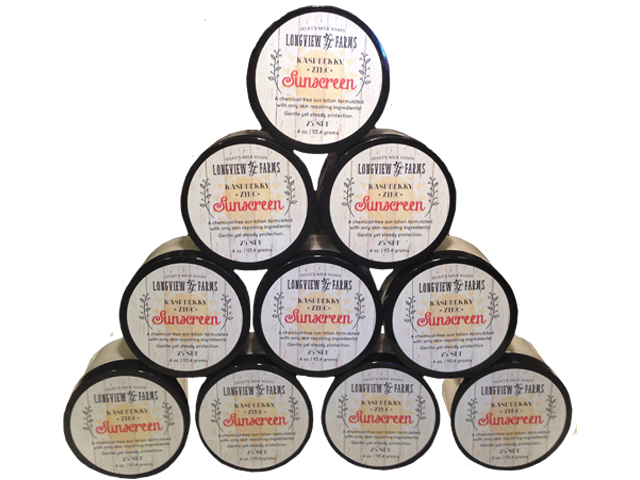 Enjoy a healthy day in the sun with our unpolluted formula!
4 ounces  -Tip: Store in the refrigerator when not in use, and our sunscreen will last up to 2 years.  Also, the cream is very rich, so one 4 ounce container will last an average size family 1-2 summers.
Ingredients: Natural raspberry and green teas, aloe vera gel, coconut oil, zinc oxide, plant-based emulsifying wax, beeswax, red raspberry seed oil, raspberry fruit extract oil, oils of geranium & vanilla, cinnamon & potassium sorbate (food grade) powders