Pink Camo is ready for Valentines!
So beautiful -so country -so girl!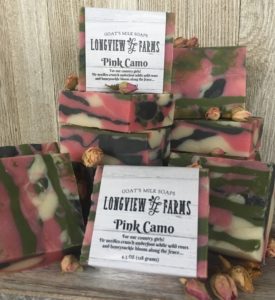 Are you a country girl or a "wanta be" country girl?  We are thrilled to introduce you to our intriguing NEW Pink Camo Goat's Milk Soap! It receives squeals of delight wherever it goes with its stunning mineral pigment presentation…
With Valentines around the corner, it makes a perfect little gift to say "I love you" to Mom, Grandma, Auntie, Sister or friend…
We're offering it early so you can make sure it gets to them in time!  Order before February 1st for guranteed arrival before the 14th ~
And if you haven't had a chance to look at our NEW Baby Cheeks Goat's Milk Body Lotion, you can now!  It's been welcomed with pure delight as it smells "just like baby"…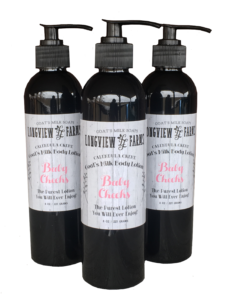 So just a couple ideas from Longview Farms …We hope you enjoy!
The Team at Longview Farms